When it comes to the brutal summer heat in Springfield, Illinois, Reed's Heating & Air understands the importance of wanting to stay comfortable in your own home. The warmer the temperature is, the harder your a/c unit has to work in order to provide that comfort. 
When your a/c unit is working that hard, breakdowns tend to happen. The last thing you want on a hot summer day is your a/c unit to stop working. That is why Reed's Heating & Air prides itself on fast response times, quick fixes, and affordable rates. We even provide 24-hour emergency a/c repair service making sure that we are there for you when you need it the most.
Signs You Need A/C Repairs
With the summer approaching, you want to make sure that your AC system is in working order, ready to keep your home or business comfortable during the heat wave. The best way to do that is with professional AC maintenance from Reed's Heating & Air. We are the number one option in the Springfield, Illinois area for AC service.
Our A/C company is licensed, insured, and our work is guaranteed. AC maintenance is the best way to ensure your cooling system's lifespan lasts for as long as it can. It helps identify minor problems and allows us to correct them before they get worse. We recommend having your AC annually serviced before the summer to ensure your air conditioning is ready to keep you cool and comfortable.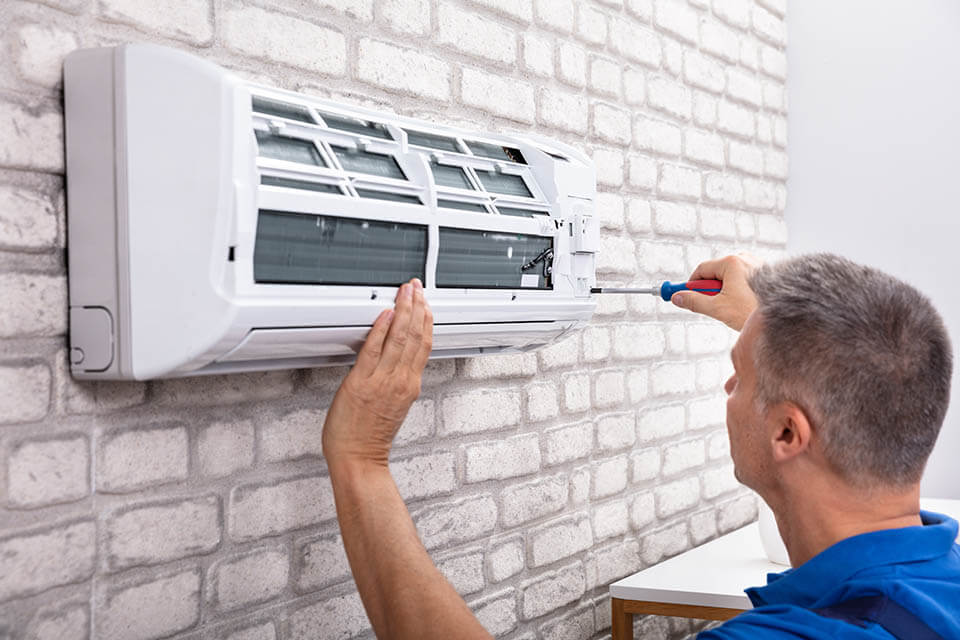 Contact our licensed professionals at Reed Heating & Air for AC installation in Springfield, Illinois. Whether you are building a new home and want a top-rated AC system to help keep you cool, or it is time for replacement, you can rely on our insured and experienced AC technicians to handle the job.
We offer free estimates on new installations, honest work, and warranty coverage to keep your investment protected. Call us today to schedule an appointment for your AC installation in Springfield.